Welcome to America Coin Exchange -
The Top Gold, Coin & Diamond Dealers Serving Seal Beach, California
There are many cash buyers and sellers out there who overvalue quick transactions and undervalue solid client relationships. Not us! At America Coin Exchange, we're committed to providing Seal Beach competitive cash payouts and values, in conjunction with outstanding customer service. For the last 42 years, we've consistently provided Seal Beach sellers and buyers of gold, coins, silver, bullion, jewelry, diamonds, Rolexes, currency, silverware, and much more with the best deals and unbeatable service they can rely on.
Today, Seal Beach cash buyers and sellers continue to rely on our services because of our knowledgeable, friendly staff, comfortable atmosphere, and excellent service. To cash in on your valuables or purchase affordable goods today, call us to schedule a private in-store appointment at our store in Huntington Beach.
Why Those in Seal Beach, CA Choose America Coin Exchange
Top Competitive Cash Payouts - We provide immediate cash or check payment to sellers. Whether their item is unworn, unwanted, broken or scrap, we have the best cash payouts in Seal Beach. Cash values are determined by spot market price, precious metal content, gemstone grade, circulation, year, rarity, and overall condition.
Hassle-free Exchanges - With our convenient trade in services, Seal Beach customers simply exchange their new, used, or refurbished goods for cash or one of ours (whichever you prefer).
Diverse Inventory - Our vast, unique inventory is constantly updating, and available for purchase at rates significantly less than traditional jewelry outlets. We can even locate an item and have it sent to our store or delivered to your preferred Seal Beach locale.
Experience - Each of our staff possesses years of experience in the trade. We are experts in everything from numismatics to authenticating diamonds and gems.
Personalized Customer Care - We aim to provide our clients anything they need, including jewelry repair, cleaning, and custom fabrication, and item pick-up and delivery. Our staff is always inviting, helpful, confidential, and fair.
Expert, Trustworthy Appraisers - Through skilled pricing, grading, and authentication techniques, our professional appraisers know how to value your collections, assets, and estates at their highest worth. We offer great valuations for selling your items for cash, and competent, affordable written insurance or estate appraisals.
Call today to find out why Seal Beach chooses America Coin Exchange!
America Coin Exchange - Buyer and Seller of Gold, Bullion & Silverware Serving Seal Beach, CA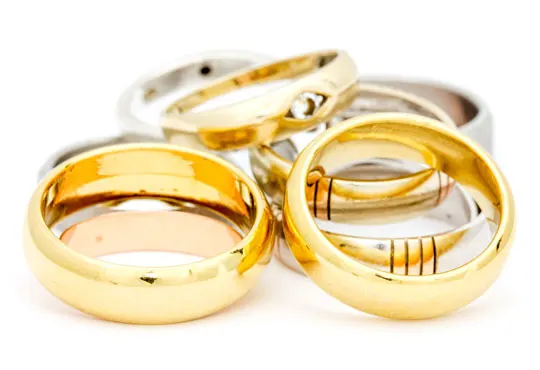 America Coin Exchange offers Seal Beach the best values on gold, bullion, and silverware. We buy, sell, and trade gold and bullion of all types, in good to mint condition. When selling your gold and bullion, one of our savvy appraisers will efficiently assess, grade, and price your bullion and gold, then offer you competitive cash payment, on the spot. Bullion and gold are appraised by their precious metal content, karat, rarity, and their spot market prices. We purchase and sell all gold, including broken jewelry, scrap gold, designer gold, dental gold (molars, crowns, teeth, bridges), river gold, gold dore, and more. We're interested in buying gold, platinum, and silver bullion ingots, bars, and rounds-both uncirculated and proof. We sell bullion suitable for many Seal Beach collectors, including Chinese Pandas, British Sovereigns, American Gold Eagles, gold Krugerrands, and more.
Whether you're buying or selling silverware, America Coin Exchange provides the best deals on silverware, sterling flatware, and silver flatware items. Because we buy silverware and flatware of all hallmarks (from Russia to Mexico to Germany), brands, and conditions, our inventory presents endless options to the avid Seal Beach silverware collector, as well as to those in search of unique gifts. One of our associates will immediately assist you with immediate cash payment for your silver. Exchanges are also possible if desired. Call America Coin Exchange now to set up an in-store appointment near Seal Beach.
Seal Beach, CA's Preferred Buyers and Sellers of Coins & Old Currency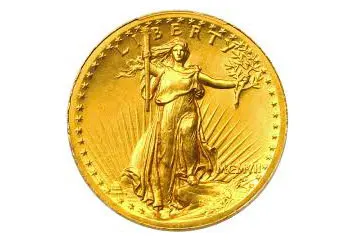 With over 42 years of experience, we are Seal Beach's preferred coin and currency dealers when they seek knowledgeable assessments, fair appraisals, and competitive offers. As avid coin and currency collectors ourselves, we take personal pleasure in helping our clients-whether it's providing you that missing piece to your prized coin collection or buying that coin portfolio collecting dust in your Seal Beach home. We buy and sell all years and types of gold, silver, and platinum coins and old paper currency (we most often buy and sell pre-1940 currency). We deal with currency and coins of all denominations and years, in conditions from good to mint. We can help you locate any numismatic coin. Call us today, we look forward to assisting you!
Seal Beach, CA's Trusted Rolex, Jewelry, and Diamond Dealer
America Coin Exchange is Seal Beach's premier Rolex, jewelry, and diamond buyer and seller. We pawn, trade, sell, and purchase a wide variety of jewelry, Rolexes, and diamonds, including:
Jewelry: brand-new, broken, mismatched, or designer engagement rings, wedding sets, necklaces, bracelets, earrings, pendants, and more; made from gold, silver, and platinum, or with diamonds, rubies, emeralds, sapphires, turquoise, or pearls.
Rolexes: two-tone, stainless steel, and gold Rolexes; refurbished, broken, pre-owned, and like-new conditions; all models purchased.
Diamonds: loose or in-set princess, pear, round, marquise, or emerald cuts of all clarities, colors, and sizes.
After our evaluations and assessments, we provide on-site spot cash payment. In addition, we offer jewelry cleaning and repair. We can even custom design and fabricate jewelry for those who want to engrave their wedding sets or inlay an inherited diamond into a piece of jewelry for significantly less than their local jewelry store. Call ahead to schedule an in-store appointment near Seal Beach!
America Coin Exchange Seal Beach - 90740, California (CA)
Area Code (310, 562)