Welcome to America Coin Exchange!
We Are the Premier Cash Buyers & Sellers Serving Sunset Beach, California
As the premier gold, jewelry, and coin cash dealer serving Sunset Beach and Orange County since 1979, America Coin Exchange specializes in selling, buying, and trading gold, diamonds, coins, bullion, and jewelry. We are also renowned for buying and selling new, refurbished, and pre-owned Rolex watches, old paper currency of all denominations and conditions, and silverware and flatware of all hallmarks and brands.
Over the last 42 years, America Coin Exchange has earned a reputation throughout Sunset Beach and Orange County for providing not only the most competitive rates, but for offering dependable, client-driven services in a comfortable and professional atmosphere. This, in turn, has allowed us to build a long list of loyal clientele who rely on our services whenever they'd like to sell, purchase, or trade their unworn or unwanted valuables.
Our family-owned and operated business is skilled at authenticating, grading, and pricing your valuables at their highest worth, and can perform accurate appraisals for estate, insurance, and collection purposes. Call to schedule an in-store appointment at our store in Huntington Beach.
Why Residents, Investors, Sellers & Collectors in Sunset Beach Choose America Coin Exchange:
We tailor our buying, selling, trading, and pawning services to meet our Sunset Beach client's needs.
We'll pay competitive prices for any new, discarded, broken, tarnished, or mismatched items.
We've operated out of the same location for 42 years.
We possess an extensive inventory of quality, affordable items for sale or trade.
We specialize in personalized care and building long-standing client relationships.
We are skilled at pricing, grading, and authenticating.
We have access to almost any type of gold, coin, paper currency, jewel, stone, and more.
Our experienced numismatists are well-versed in PCGS and NGC coin authentication standards.
We offer "Fast Trak" verbal or written appraisals.
We provide comprehensive jewelry cleaning and repair services.
We custom-design and fabricate jewelry for significantly less than retail jewelers.
We can arrange for item pick-up and delivery in Sunset Beach.
We offer in-store appraisals.
We are a licensed business.
Call today to learn more about our cash buying and selling services!
Sunset Beach, CA's Preferred Jewelry, Diamond, and Pre-Owned Rolex Buyer & Seller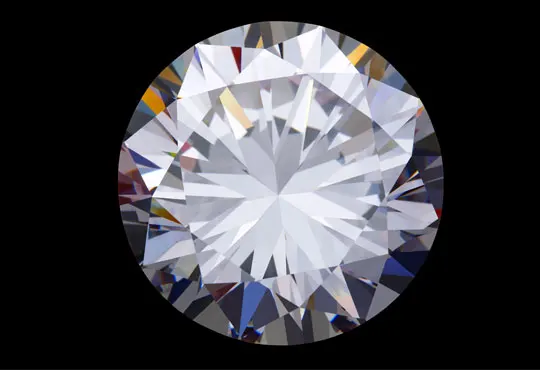 America Coin Exchange is Sunset Beach's premier Rolex, jewelry, and diamond buyer and seller. We pawn, trade, sell, and purchase a wide variety of jewelry, Rolexes, and diamonds, including:
Jewelry: brand-new, broken, mismatched, or designer engagement rings, wedding sets, necklaces, bracelets, earrings, pendants, and more; made from gold, silver, and platinum, or with diamonds, rubies, emeralds, sapphires, turquoise, or pearls.
Rolexes: buying two-tone, stainless steel, and gold Rolexes; refurbished, broken, pre-owned, and like-new conditions; all gentlemens' and ladies' models.
Diamonds: loose or in-set princess, pear, round, marquise, or emerald cuts of all clarities, colors, and sizes.
Our assessments are quick and fair, and we provide evaluations and immediate cash payment, or written appraisals for insurance purposes. In addition, we offer jewelry repair and cleaning services for when you want to spruce up an aging piece. We can even custom design and fabricate jewelry for those who want to engrave their wedding sets or inlay an inherited diamond into a piece of jewelry for significantly less than their local jewelry store. Call ahead to schedule an in-store appraisal near Sunset Beach!
Distinguished Gold, Bullion, and Silverware Buyers & Sellers in Sunset Beach, CA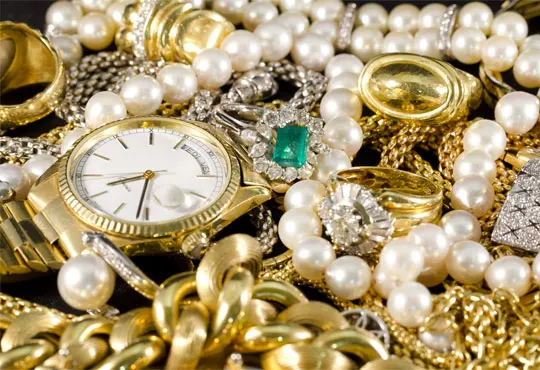 America Coin Exchange offers Sunset Beach the best values on gold, bullion, and silverware. We buy, sell, and trade gold and bullion of all types, in good to mint condition. When selling your gold and bullion, one of our savvy appraisers will efficiently assess, grade, and price your bullion and gold, then offer you competitive cash payment, on the spot. Bullion and gold are appraised by their precious metal content, karat, rarity, and their spot market prices. We purchase and sell all gold, including broken jewelry, scrap gold, designer gold, dental gold (molars, crowns, teeth, bridges), river gold, gold dore, and more. We're interested in buying gold, platinum, and silver bullion ingots, bars, and rounds-both uncirculated and proof. We sell bullion suitable for many Sunset Beach collectors, including Chinese Pandas, British Sovereigns, American Gold Eagles, gold Krugerrands, and more.
Whether you're buying or selling silverware, America Coin Exchange provides the best deals on silverware, sterling flatware, and silver flatware items. Because we buy silverware and flatware of all hallmarks (from Russia to Mexico to Germany), brands, and conditions, our inventory presents endless options to the avid Sunset Beach silverware collector, as well as to those in search of unique gifts. If you'd like to sell a silverware set or items, whether an entire collection or a tarnished silver tea set or tray, just inquire. One of our associates will assist you with cash payments, or if you'd like to exchange for one of our stock items. Call America Coin Exchange now to set up an in-store appointment near Sunset Beach.
Experienced Coin & Currency Buyers and Sellers in Sunset Beach, CA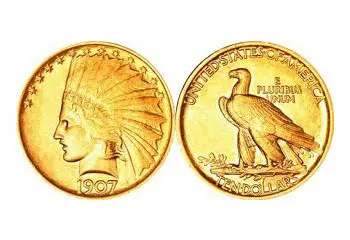 Why rely on untrusted, anonymous mail-in coin and currency dealers, when you can work with a knowledgeable, local numismatist instead? Sunset Beach coin and currency buyers and sellers come to America Coin Exchange when they want honest appraisals, expert advice, and some of the most competitive coin and old paper currency prices around. Because our owner possesses over 42 years of expertise authenticating, pricing, and grading coins and currency, our highly trained staff can competently address all your coin and currency needs. We pay top dollar on platinum, silver, and gold coins of all conditions and years, from a single coin up to an entire portfolio. We buy old currency in all conditions and denominations, from Confederate to Hawaiian. Choose America Coin Exchange today to sell, purchase, or trade coins and currency. Call us to schedule a private in-store appointment. We look forward to assisting you!
America Coin Exchange Sunset Beach - 90742, California (CA)
Area Code (562)